Ordering is easy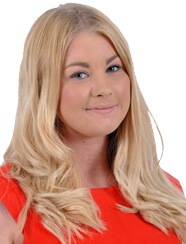 "Phone, email, web or post it's your choice, we're just glad you're choosing us!"
Kirsty, Sales
New Customers
Ordering as a new customer is easy. When ordering by phone or during the checkout process online you will be asked to provide us with some basic contact information that will enable us to create an account and proceed with your order.
Existing Customers
Existing customers can save time by using their login and password and ordering online (if you have forgotten yours please contact the web team). Logged customers have access to additional functions such as history of online orders, purchasing lists and much more. You can also manage your personal information including delivery and invoice addresses. Alternatively, please call, email, fax or post your order to our sales team.
Express Ordering
If you know the reference numbers for the products you wish to purchase then save time by using the Express Order form. Simply enter the part number and quantity required, click 'Buy' and you will be taken directly to your basket where you can choose to checkout or continue shopping.
Payment Methods
When you order you can choose between 2 payment methods. Pay by credit or debit card in which case your order will be processed quickly and securely or alternatively choose to pay on account subject to satisfactory credit checks.