Free Returns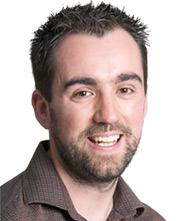 "We take the hassle out of returns and will happily arrange collection at our expense."
Stuart, Sales
We are pleased to offer a 30 day money back guarantee and free returns service. You can arrange a return for a product inside our 30 day guarantee period here. Alternatively you can contact us directly and speak to our customer care department on 0800 652 6000.
When contacting us to arrange a return it will speed the process if you have the following information to hand;
Your order number or reference
Confirmation the goods are still in the original packaging and in a resalable condition?
The number of parcels, pallets you would like to return
The address you would like the goods collected from
A contact name and telephone number for collection
The opening times for collection
Any other reference you will need us to quote when collecting the goods
For more information about our returns policy please refer to clause 6.5 of our terms and conditions
Need help with the returns process?
Follow the directions below to complete the process online.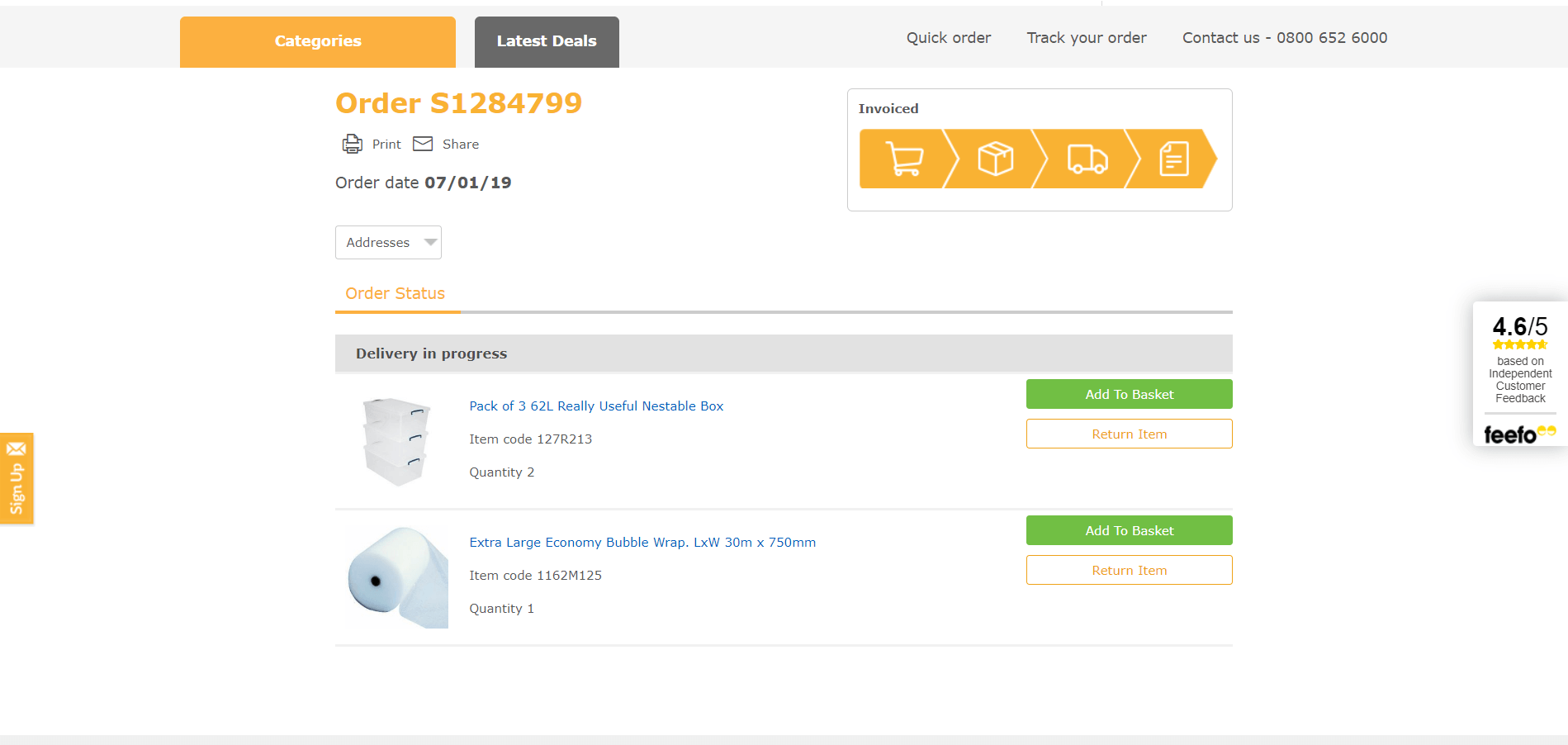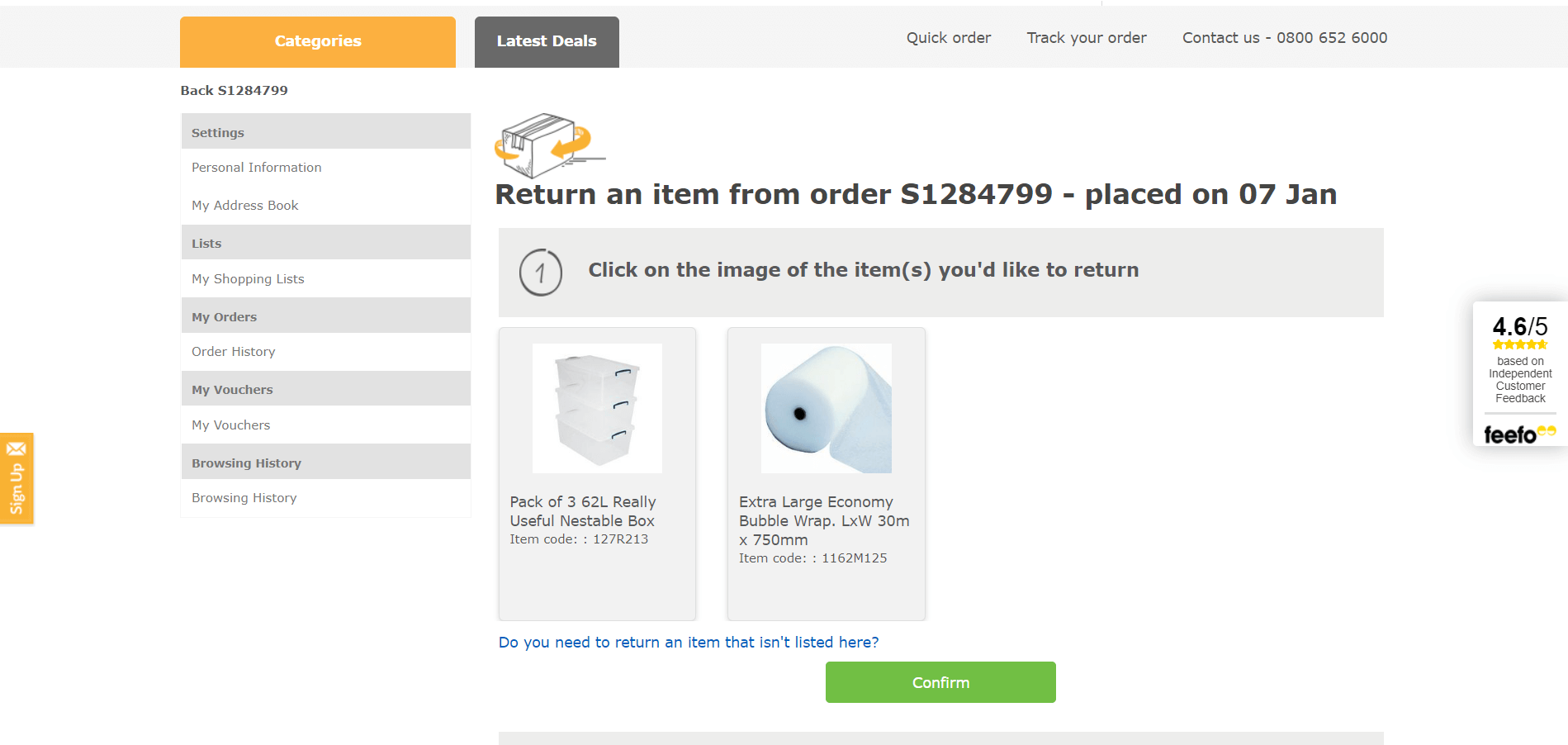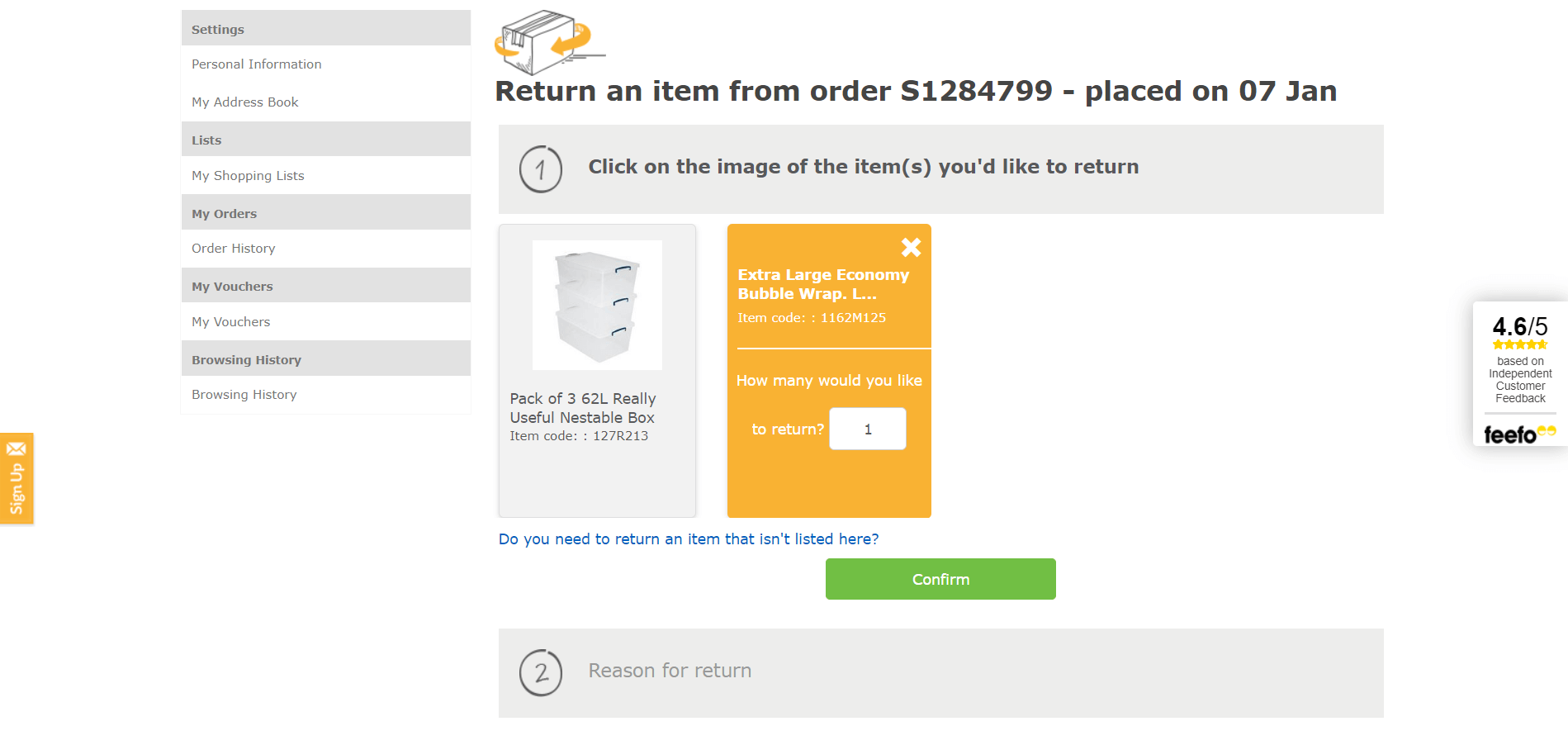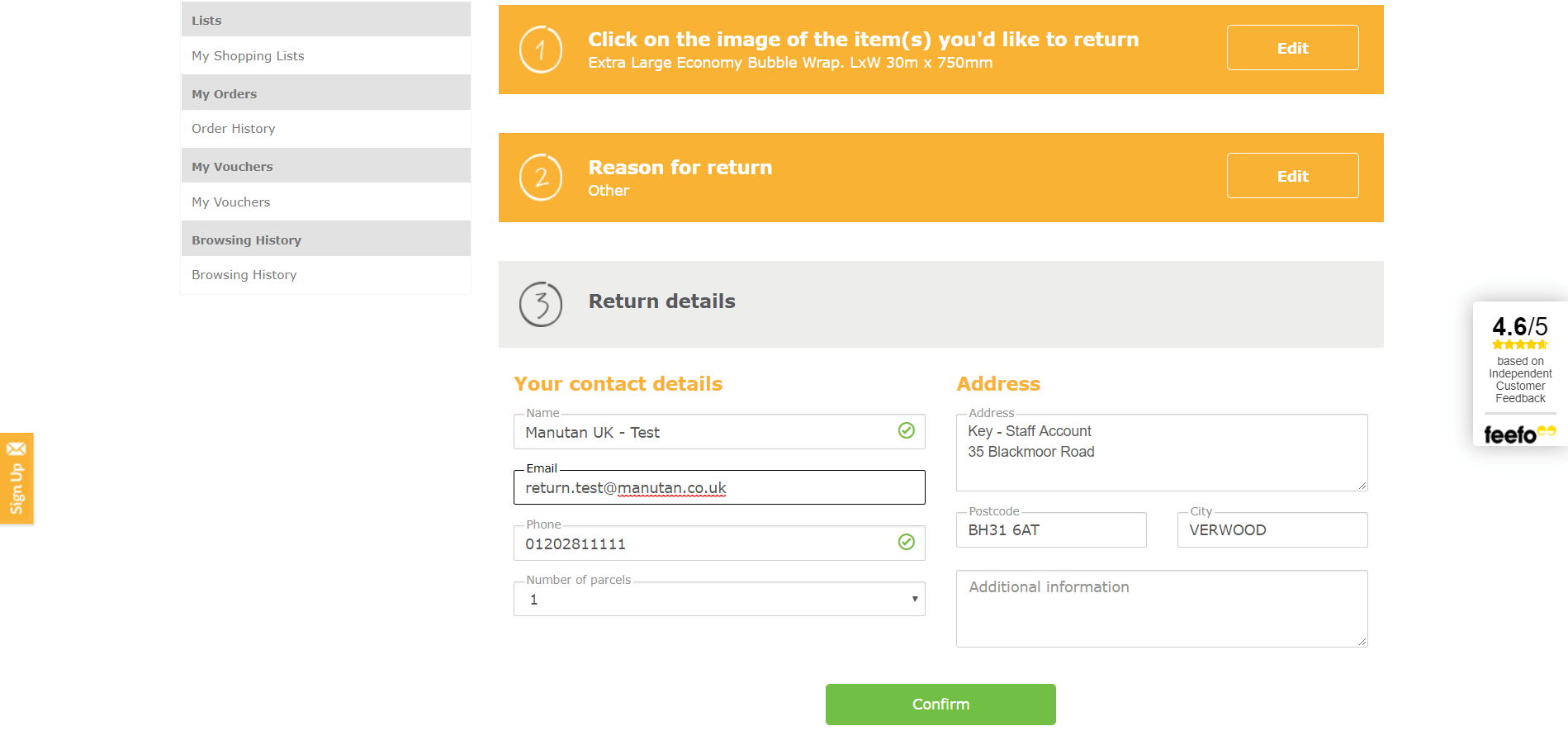 <
>
Guide to submitting a return request
Follow the link here
You will need the following information:

The email address or account number associated with your online account
The order number that we will have emailed to you when you made your purchase (however if you can't find this, don't worry. You can access your previous order history from your account which will display the order numbers).

Once you've clicked 'See your order status' you'll be taken to a screen where you will see the contents of your order. Click 'Return item'.
On the next page, you will need to select the item from your order that you would like to return. Press confirm to be taken to the next stage of the form.
From the dropdown list, select your reason for returning the item followed by a brief description of why.
Finally you'll need to confirm the details we hold for you are correct and review a summary of the return before submitting the request.