We've over 2,000 Manutan brand products in our offer and we're adding more all the time, we're passionate about quality which is why we're proud to present the Manutan brand. Whether it's for the office, the warehouse, packaging products, hygiene products, or safety equipment, you'll find everything your company and employees need to work in the best conditions. All this, at the best prices on the market with an extended 10-year guarantee!

i
High lift
Pallet truck can lift to a maximum of 800mm.
i
Easy operation
Easy manoeuvrability and use
i
Designed for strength
Can support up to 1000kg in load
i
Designed for comfort
Ergonomic polyurethane handle for comfortable operation
i
Designed to last
Built to last with a 10 year warranty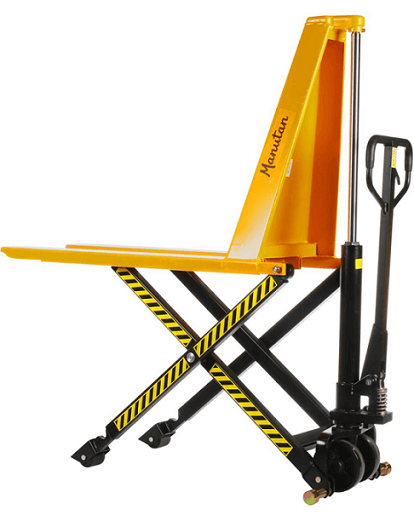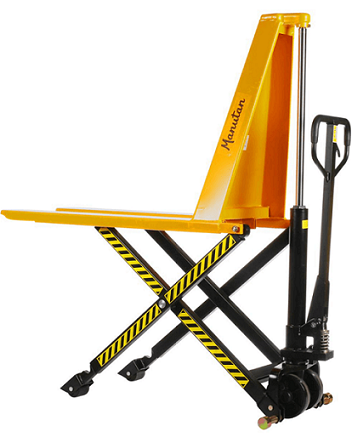 High Lift Pallet Truck - 1000kg - Manutan
10 year guarantee.

Free next day delivery.

Ergonomic high-lift manual pallet truck for moving and placing goods when working at height.

With a maximum lifting height of 800 mm and a load capacity of 1000 kg.

Ideal for use in warehouses or when handling large or heavy loads.

Easy to use, helps facilitate a good working posture, minimises physical strain and prevents injuries resulting from manual handling.
Some of our best-selling Manutan brand products