Product List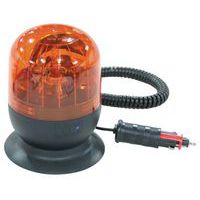 SKU : MIG1865888
Easy-to-fit rotating beacon with rigid magnetic base and suction pad.
Low-energy consumption (1.8 A/12 V and 1.0 A/24 V).
Choice of voltage by pulley.
Rotating light.
Quiet thanks to the interference filter built into the motor.
Shatter-proof polycarbonate dome.
Reflector rotates on a ball bearing.
Belt drive.
Connects to cigarette lighter.
This product is currently not available.
{ searchResult: { pageSize: 28, searchTerms: '', totalPageNumber: 1.0, totalResultCount: 1, currentPageNumber:1, attributes: "" } }