200L Grit Bin Kit with Spreader & Shovel
Ideal preparation to store and distribute salt when required.
Kit includes 200L grit/salt bin, 5x20kg bags of marine salt and two-piece polypropylene shovels.
The salt/grit spreads smoothly without clogging spreaders.
The bins have forklift truck grooves for forklift truck access.
Salt bin dimensions HxWxD: 800x700x450mm, holding 10x20kg of salt.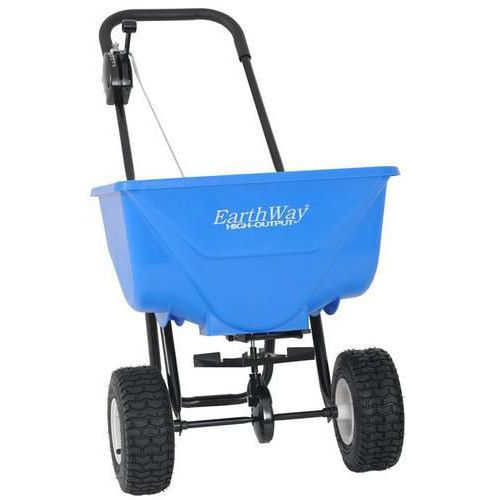 Earthway Salt Spreader/Seeder With 30kg Capacity
A cost-effective spreader for regular use through winter to keep small areas clear of snow and ice.
Can spread all types of high volume granules, such as de-icing rock salt or even seed mulch.
Ideal spreader/seeder for ice melt, sand, fertiliser and seeds.
There is a spread rate control function on the handle with easy to read numbers.
At Manutan we know how important it is for businesses to be prepared for the UK winter.
We have a wide range of products available for any weather conditions that will help businesses to avoid site closures and most importantly to maintain a safe working environment for staff and the general public.
As winter weather becomes more unpredictable we aim to make sure you find what you are looking for to help get you through the cold season.
Prepare early and take advantage of our next day winter essentials.
If you need expert help or advice, please call us on 0800 652 600 or email us sales@manutan.co.uk