« Projects Home | « Office
Desks & Drawers
If you're moving into a new office or need to update tired furniture – we can help. We've a fantastic range you can browse through for inspiration and a team of experts on hand to help.

To see our full office range click here
Onderdelenmagazijn met entresol uitgebreid
De vraag
Voor een bedrijfshal wenste het bedrijf Asset Rail B.V. extra ruimte. Zij vroeg Manutan projectinrichting om advies ter plekke over het plaatsen van een entresolvloer die ruimte biedt aan een onderdelenmagazijn en een kantine. Daarbij moesten onder de vloer ook magazijnstellingen komen.
De uitdaging
Ruimte en tijd waren de twee elementen die de vraag van dit bedrijf tot een boeiende uitdaging maakten. De ruimte, omdat er de wens was voor een leuke kantine op de entresolvloer waar ook nog de opslag van spoorbomen mogelijk moest zijn (en onder deze vloer de wens voor voldoende magazijnstellingen voor onderdelen). En de tijd, omdat het geheel binnen drie weken gerealiseerd moest worden.
De oplossing
Om dit alles op de rails te krijgen, koos Manutan projectinrichting voor een entresolvloer van 20 x 10 meter, een kantine op entresolvoer van 7 x 5 meter en 280 strekkende meter magazijnstelling. Daarmee werd aan de eis van voldoende ruimte met het juiste doel voldaan. De realisatie hiervan vond plaats binnen drie weken.
De gebruikte materialen
Er werd gekozen voor een stalen entresolvloer met stalen trap en balustrade. De magazijnstellingen zijn van verzinkt staal. Voor de kantine was een dubbelwandig melamine systeemkantoor de beste optie, omdat dit als kantine kan worden gebruikt.
Multifunctioneel magazijn voor zware en lichte opslag
De vraag
Met de adviesvraag om een centraal magazijn voor de opslag van meubels zo optimaal mogelijk in te richten voor een beperkt budget, klopte een klant aan bij Manutan projectinrichting.
De uitdaging
Het magazijn moet zowel plaats bieden aan kleine lichte dozen als aan grote zware kasten en keukenmeubels. Bovendien moeten sommige waardevolle zaken achter slot en grendel worden bewaard.
De oplossing
Om zowel de zware als lichte lasten te dragen, koos Manutan projectinrichting voor de palletopstellingen van Clip-Fix, waarvan de leggers in hoogte verstelbaar zijn en zo aan het gewicht van de meubelstukken kunnen worden aangepast. Een deel werd afgesloten met een schuifdeur van metalen gaaswand om de waardevolle goederen extra te beveiligen en te voorzien van voldoende ventilatie.
De gebruikte materialen
Palletopstellingen van Clip-Fix met een draagkracht van 2400 kg/niveau met in hoogte verstelbare leggers. Een schuifdeur van metalen gaaswand voor het bewaren van waardevolle goederen en voor het zorgen van voldoende ventilatie.
Geordend en gesloten systeem voor archief van Achmea
De vraag
Het archief van Achmea Leeuwarden was toe aan een volledige vernieuwing van diverse opbergsystemen.
De uitdaging
Schoon en onbeschadigd papier hier, dat was de voornaamste reden voor Achmea Leeuwaren om een volledige vernieuwing van de papieropslag door te voeren. Het moest een geordend en een gesloten archiefsysteem worden, waarbij niet alleen de ruimte, maar ook de exacte routing van belang was.
De oplossing
Manutan projectinrichting koos voor een toegankelijk en een overzichtelijk gesloten systeem van archiefkasten met een strakke en een frisse uitstraling. De beschikbare ruimte wordt daarmee optimaal benut en de exacte routing is kraakhelder.
De gebruikte materialen
De keuze viel op archiefkasten met een specifieke houten schuifdeur waarvan de zijpanelen fraai afgewerkt zijn met 3 millimeter dikke beukenfineer. De archiefkasten hebben een diepte van 1 meter en een praktische opstelling. Tevens zorgt een verrijdbare stelling voor een optimale benutting van de ruimte: deze zorgt tot 94% meer opslagmogelijkheid ten opzichte van conventionele stellingen.
Office Chairs
Selecting the right office chair for your staff is important, it can make a huge difference to productivity and staff wellbeing.

We have a large range of chairs from executive and leather office chairs, to operator chairs and more. All our office chairs come with recommended usage times to help you make the right decision.

Find out more on our blog

To see our full office range click here
Extra ruimte in de bedrijfshal van Terberg Group BV
De vraag
Voor haar bedrijfshal had Terberg Group BV een praktische wens: extra ruimte creëren. Zij vroeg aan Manutan projectinrichting advies ter plekke over het plaatsen van een Entresolvloer. De projectadviseur van Manutan heeft hierover geadviseerd en de vloer werd ingemeten.
De uitdaging
Terberg Group BV had de extra ruimte in haar bedrijfshal nodig voor de opslag van waardevolle materialen. Om die reden kwamen er ook andere zaken om de hoek kijken. Zo moest op de Entresolvloer een veilige afsluitbare ruimte komen voor deze waardevolle spullen, de Entresolvloer moest vrij blijven van het pand en eenvoudig te demonteren en eenvoudig te verplaatsen zijn naar een andere locatie. Tevens moest de Entresolvloer in dezelfde kleurstelling zijn als die van de bedrijfshal van Terberg Group BV om eenheid te scheppen.
De oplossing
Met al deze wensen bouwde Manutan in de bedrijfshal van Terberg Group BV een Entresolvloer van 18 bij 4 meter in de gewenste kleur (RAL-kleur 7037), waardoor deze extra ruimte één geheel vormde met de bedrijfshal. Op de Entresolvloer werd de veilige afsluitbare ruimte gecreëerd door middel van gaashekwerk en werd deze voorzien van een bordes.
De gebruikte materialen
De Entresolvloer heeft een stalen frame met een houten vloer. De afsluitbare ruimte is gemaakt van Troax gaaswanden. Door het gebruik van deze materialen is de ruimte eenvoudig te demonteren en te verplaatsen.
Office Cupboards
We can supply a range of designs to suit your workplace needs. We offer a variety of cupboards from steel cupboards with strong shelves and locking or sliding doors to filing units with wheels and more.

To see our full office range click here: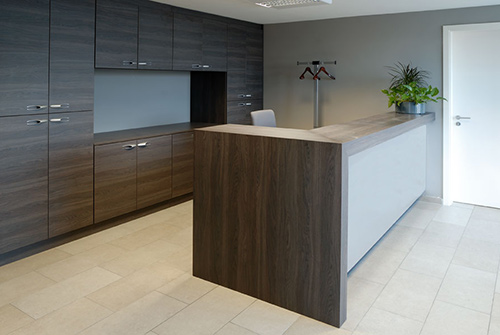 Some products you might be interested in...

Verbinding tussen productie, opslag en expeditie: de rollenbaan

De vraag
Hoe krijg je in het eigen magazijn van Manutan een betere verbinding tussen de arbeidsplaatsen bij de productie, opslag en expeditie?
De uitdaging
Voorop staat een minimale handeling van de goederen vanuit de stellingen tot aan de inpakafdeling.
De oplossing
Met het plaatsen van een rollenbaan langs de stellingen tot aan de inpakafdeling was tussenkomst van fysieke belasting van de medewerkers niet meer nodig. Daarbij werden de loopafstanden drastisch ingekort. Zo werd de minimale handeling voor elke medewerker een feit en de verbinding tussen productie, opslag en expeditie geoptimaliseerd.
De gebruikte materialen
De rollenbanen zijn van staal en kunnen op de gewenste werkhoogte worden afgesteld.
Filing Cabinets
Organising important documents and excess paperwork couldn't be easier with our range of filing cabinets. We have a number of sizes and designs to suit your office décor. Most filing cabinets are lockable and include interlock anti-tilt mechanism to prevent 2 drawers opening at the same time.

To see our full office range click here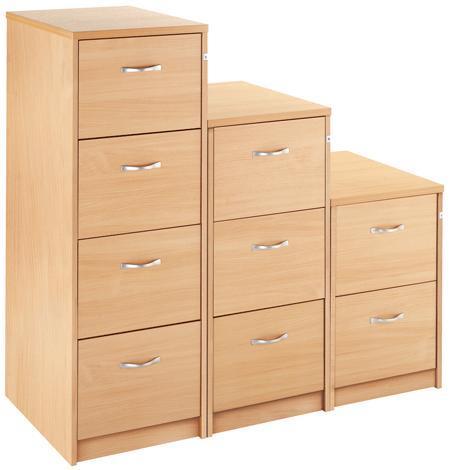 Some products you might be interested in...

Verbinding tussen productie, opslag en expeditie: de rollenbaan

De vraag
Een tandartsgroothandel in Almere wilde in zijn magazijn een deel volledig afgesloten hebben om specifieke goederen, zoals bonding voor directe of indirecte composiet, kunsthars, opbouwmateriaal voor vullingen  en producten voor het reinigen van de tandartsapparatuur, veilig op te kunnen slaan.
De uitdaging
Bij aanlevering van deze specifieke goederen aan de tandartsgroothandel moet er de mogelijkheid zijn dat deze direct naar een veilig afgesloten ruimte verplaatst kunnen worden. Hierbij moet dan direct onderscheid gemaakt worden tussen brandbare en niet-brandbare producten.
De oplossing
Manutan projectinrichting zette haar tanden in dit project. Rekening houdend met de meest efficiënte routing en veiligheid, werd er een gaaswandopstelling in het magazijn van de tandartsgroothandel geplaatst.
De gebruikte materialen
De ruimte bestaat uit stalen gaaswanden voorzien van openslaande deuren die afsluitbaar zijn.
Key offers more
Expert Advice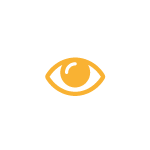 Call our projects team today 0800 804 8119
Site Visits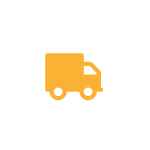 Call us... 0800 804 8119
Free Quotation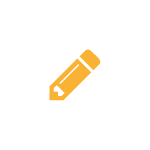 Send us your request - quotation form
Installation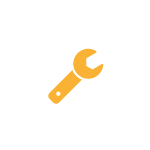 Call us to discuss 0800 804 8119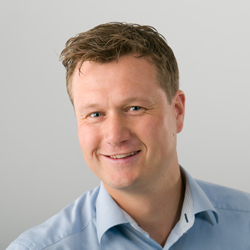 Waarmee kunnen we je helpen?
Heb je vragen of wil je meer weten over projectinrichting van Manutan? Neem gerust even contact op.

Start chat