Made in Britain
This month we're highlighting the benefits of buying British manufactured products. Buying British means you get top quality products at great prices. Buying British also means lowered carbon footprints, and helping support the country's economy. At Manutan, we're proud to work closely with many British manufacturers.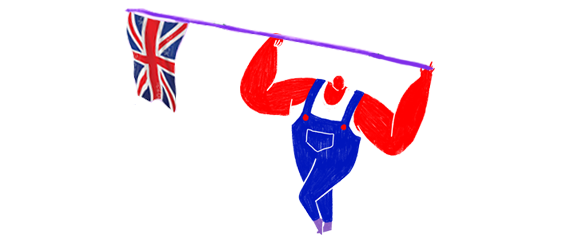 Quality -
Rigorous standards imposed by the government result in high quality products being manufactured
Product Support -
Lead times are shorter with support and spares more readily available
Environmental -
Shorter supply chains mean lower carbon footprints
Employment -
Buying British helps create and protect jobs
Manufacturing -
Buying British supports both the local and the country's economy
Responsible -
British employees are working in safe environments and fairly compensated. You can be sure you're not supporting slave labour.
Bott
The Bott Group is a world-leading manufacturer and supplier of workshop equipment, in-vehicle equipment and workplace systems. Bott's UK manufacturing facility and head office is based in Bude, however they also have 2 other sites in Ashby and Cumbernauld.
Really Useful Boxes
Really Useful Products Ltd have developed a range of patented, high-quality storage products that are manufactured in the UK. Really Useful recycle all of their own plastic waste turning rejected products into new boxes and handles.

Lee and Plumpton
Lee & Plumpton is a family owned and operated manufacturer of stylish, contemporary furniture. Established in 1974, the East Anglia based company is a champion for British design and manufacturing with a commitment to quality, service and sustainability.

AluTruk
Manufactured in Wiltshire, these trucks are leading the way in the market in terms of quality and design. The AluTruk team are like 'family', they work closely together and all share the same set of core values; 'Quality, Innovation, Service & Flexibility and always want what is best for our customers.'