Topstar
Take me to the products
Topstar chairs
Topstar's range of products for home and office is spearheaded by their patented Sitness range.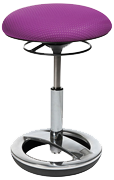 Designed and built in Germany, Topstar are one of the most modern manufacturing companies who specialise in appealing swivel, executive and visitor chairs.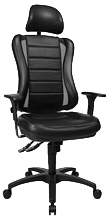 The Topstar brand focusses it's efforts on the need for a dynamic, ergonomic seating solution - they keep you moving during long hours behind a desk.
Sitness Office
Topstar's patented Sitness Technology enables three-dimensional sitting and keeps you moving whilst your seated. Active sitting exercises your back muscles - without you even noticing!
Advantages of Sitness?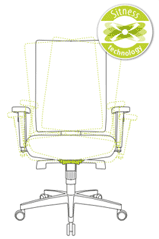 Trains your back and spinal column
Relieves the intervertebral discs
Guarantees freedom of movement
Stimulate blood circulation
Improves your concentration
Increases motivation and commitment