Product List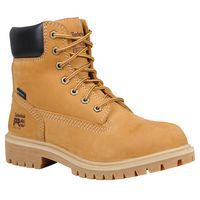 SKU : MIG3581045
Shoes with a contoured design to better fit the shape of women's feet.
Padded collar offers excellent thermal insulation and improved comfort at low temperatures.
Exceptional resistance to abrasion and ideal for environments where oils and solvents are used.
Anti-microbial knitted lining.
Energy-absorbing heel.
Waterproof nubuck leather upper.
This product is currently not available.
{ searchResult: { pageSize: 28, searchTerms: '', totalPageNumber: 1.0, totalResultCount: 1, currentPageNumber:1, attributes: "" } }