Product List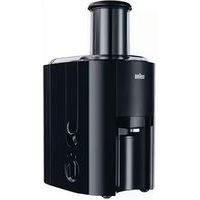 SKU : MIG40655938
Braun's high-performance juicing system is quick and easy to use
Braun's high-performance juicing system is quick and easy to use
No cutting is necessary thanks to the convenient large feeder chute, which allows you to toss in whole fruits and large chunks.
A high-performance juicing system from Braun.
The combination of foam separator and stainless steel micro-mesh sieve removes any foam and pulp, ensuring a very easy separation of foam and juice during the pouring.
This product is currently not available.
{ searchResult: { pageSize: 28, searchTerms: '', totalPageNumber: 1.0, totalResultCount: 1, currentPageNumber:1, attributes: "" } }