The Best Ergonomic Office Chairs
90% of us spend upwards of 5 hours sat down each day. We're being told on a regular basis how bad it is for our health, but for a lot of us being sat at work is inevitable. So, how can we make our working day as comfortable as possible? By finding the best ergonomic chair for you!
We've handpicked our best ergonomic chairs, from budget, to high end and everything in between.
Best Value Ergonomic Chair
The Partridge Spine Support Chair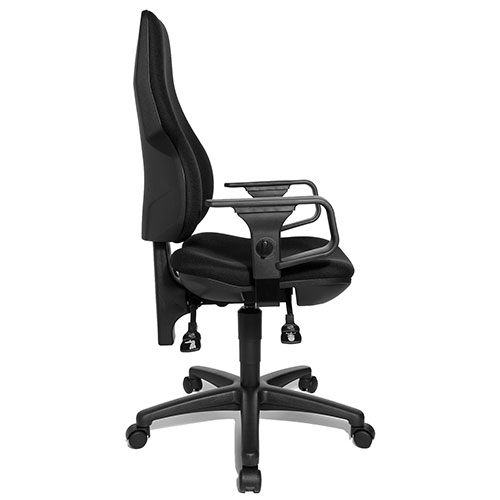 The Partridge is great value at under £150. For the price, it boasts an array of ergonomic features including, a uniquely designed backrest with a contoured shape for spinal support, back tilt, lumbar support & height adjustment and a unique intervertebral disc seat design which gives optimal support for the pelvic area.
Best Ergonomic Chair under £100
The Nightjar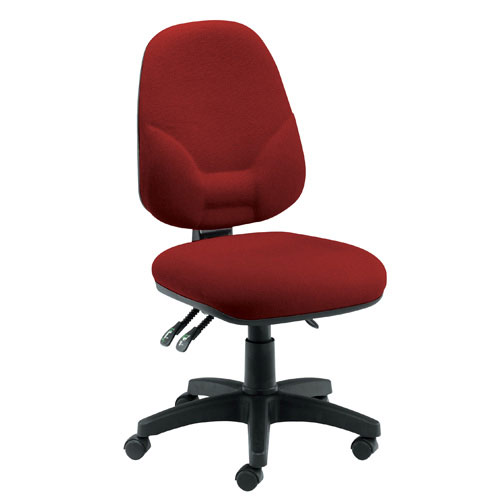 The Nightjar may look like a standard chair, but it offers a whole lot more. It comes with integrated lumbar support for the lower back to ensure you're fully supported all day, asynchronous back tilt and seat height adjustment. Adjust this chair to your every need and sit comfortably all day for just £90!
Best Ergonomic Chair under £200
Cormorant Office Chair with Fitness Orthoseat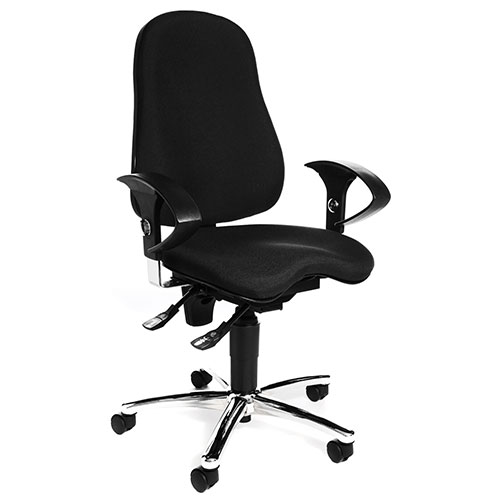 The Cormorants' unique fitness Orthoseat offers three-dimensional movement to move with the users' body. It has full back support with adjustable contoured backrest and lumbar support.  Comes in 3 colours.
Best Ergonomic Chair under £500 
The Chiro Plus Posture Range
The Chiro range is heavy duty and approved by a UK chiropractor for 24 hour ergonomic usage. It comes with all the bells and whistles; a seat slide mechanism to adjust seat depth and ensure you're not sat too far back/forwards. Contoured, thick foam back rest and seat for a generous amount of comfort, along with lumbar support and optional headrest. The Chiro has a max weight capacity of 23 stone.
Best Design
Humanscale Diffrient Smart Chair
The Humanscale Diffrient Smart is a Living Certified Product.  Created by Niels Diffrient the Diffrient Smart has a simple yet sleek look and striking design. The tri-panel mesh backrest uses Humanscales' revolutionary form-sensing mesh technology to adapt to each user without the need for mechanisms. It offers automatic recline and lumbar support. The armrests are attached to the back of the chair to encourage healthy ergonomic postures.
This stunning chair is available in two frame options and 6 seat colours. It boasts 24-hour usage and a 15 year guarantee.
Best Chair for Back Support & Posture 
The Chiro Ultimate Posture Chair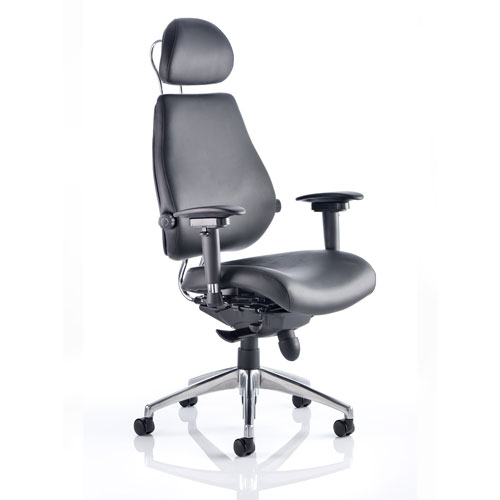 The Chiro Ultimate Posture Chair is said to be at the pinnacle of ergonomic design. Approved by a UK chiropractor this chair offers a full selection of ergonomic features for complete comfort; full spinal support, contoured foam seat & back, adjustable backrest, adjustable lumbar support and seat slide mechanism. Fully upholstered in genuine this chair provides ultimate support. Adjustable arm height and angle give the user full control to customise the chair for maximum support. Designed for 24 hour use and users up to 23 stone.
Best Ergonomic Stool
The Backapp
The Backapp is uniquely designed to strengthen your back and core whilst sat at your desk. The stool is partly balanced on an adjustable ball, the gentle movement of the stool engages the balance centre in your brain and forces you to engage your core and balance your body. Balance training increases your energy consumption by 19% and this steady movement helps keep you active throughout the day reducing fatigue.  The chair is also designed so you're sat with an open hip angle, improving posture.
Best All-Rounder 
The Albatross (physio-approved)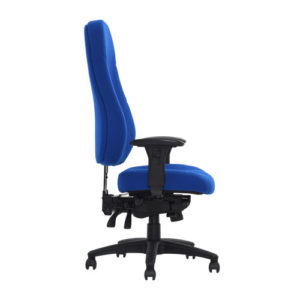 Traditional design yet packs a punch with full ergonomic feature; high supportive back to promote good posture, integrated torsion control mechanism allowing adjustments based on user's body weight, seat slide adjustment, contoured foam back rest with integrated lumbar support, back height, arm rest & seat tilt adjustments and lots more! Suitable for 24 hours usage and supports a max weight of 24 stone.
Best ergonomic chair where money is no object
Humanscale Freedom Headrest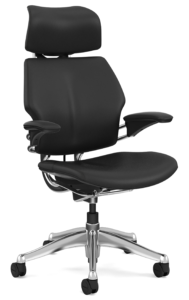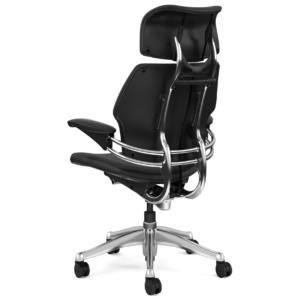 Described by the New York Times as "the gold standard in office seating," the Humanscale Freedom Headrest redefines the traditional task chair offering a customised sitting experience for each user, encouraging free movement and mechanism free support.
Designed by Neil's Diffrient, this chair was created to mimic the bodys' natural contours whilst decreasing pressure point loads, with a pivoting backrest that automatically adjusts to needs of the spine. With a 24-hour usage time and a 15-year guarantee, this leather office chair excels in all areas of comfort, style and durability. Available from Manutan UK in black or brown leather. Also available without headrest.